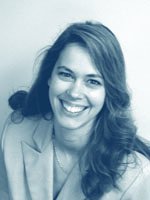 A primary question of prospective students is, "What can I do with a degree in English?" Here is one example of sort of thing graduates of our programs do when they graduate.
Rebecca Frisbee joined the University of Missouri – Rolla's Publications Relations Office in 1992 after graduating with a BA in English in 1990. Rebecca has been with Publications Relations for 15 years. In 1995, Rebecca became manager of the department, and art and production editor for the MSM-UMR Magazine. In 2005, she led the redesign efforts of the alumni magazine when we changed its name to UMR Magazine.
Rebecca will begin her new duties as manager of marketing for the School of Extended Learning on Oct. 1. It covers Distance and Continuing Education, International Affairs, and the Engineering Education Center in St. Louis. On behalf of the Department of English and Technical Communication — Congratulations, Rebecca!